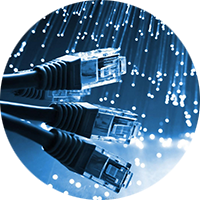 Using smart home technology to integrate and make a network to conserve can lead to energy efficiency, savings, and overall better quality of life. Smart Thermostats are a great way to save energy, but they aren't alone. Smart Lighting can be set to turn off when you leave the house or go to bed. The benefits of home automation are many. The first and often most persuasive benefit of home automation is the convenience factor. There is just nothing like being able to communicate with your home remotely, from wherever you are. A smart home is truly the next level in convenience and customization.
HFM Tech Systems Inc. was created to deliver a professional service that does not sacrifice quality in any way of the business. Through time the company collected data and created innovative systems to create the best service for all customers and to be able to produce the greatest quality based projects to the customer's desire and needs. For 20 years our company has adapted to the ever so growing technological innovations and used only the best suppliers and products to maximize quality in each business. Our company's technicians come prepared with years of training and knowledge to be able to answer any question one may have. We pride ourselves on the quality assurance we provide and you can only see that once you look at our previous projects and how pleased our customers with the services.
We Are One of the Top Tech Company in Your Area.
A smart office will change everything.
Think of how, just 10 years ago, a desktop computer was everything. Now, most employees use multiple devices daily.